About me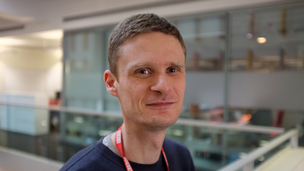 I am a software engineer with experience at all levels of the software stack, including assembler, C, C++, Perl, Ruby, Node.js, although my main specialism is C and C++.
With over 18 years' professional experience in several industry sectors, including medical devices, defence, and broadcast media, I have designed software for real-time embedded DSP systems, microcontrollers, Windows device drivers, Windows desktop, and Web applications.
Since 2008 I have worked at BBC Research and Development as a Senior Software Engineer, developing prototypes for future BBC applications and services, focusing on audio and video media on the Web.
Links